16 September 2022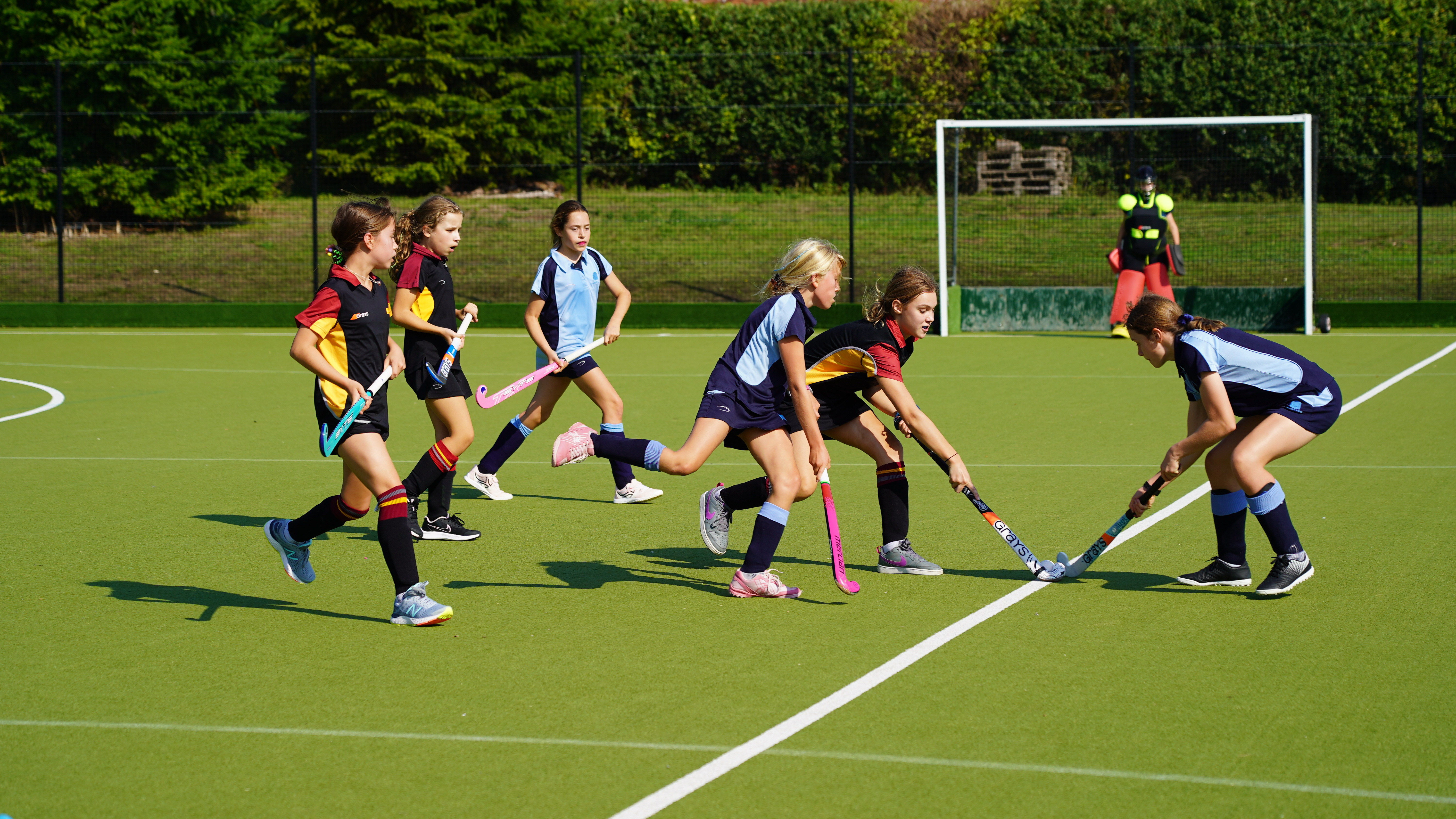 We hope that you and your children are beginning to settle into the rhythm of the new academic year and have enjoyed another busy and exciting week in school. It has been lovely witnessing all our pupils, new and old, transitioning so well to the next stage of their time at Cranford and doing so with exuberance and good cheer!
Senior Prize Giving
Setting the tone for the year, last night we enjoyed a spectacular Senior Prize Giving Ceremony at The Sheldonian Theatre in Oxford to commemorate the impressive achievements of pupils over the last twelve months. It felt particularly memorable to be able to celebrate the school's first cohort of students who have completed A levels and to be able to wish them luck before they head off to university or for gap year adventures. Additionally, it was lovely to mark the considerable success of last year's Year 11 pupils on their fantastic GCSE results and applaud so many other pupils in Senior School for a range of accomplishments across all areas of the curriculum.
This has been the third time we have celebrated Prize Giving at The Sheldonian Theatre, and the sense of occasion and celebration was tangible and a true reflection of how proud I and the entire staff body feel about all our pupils' achievements, both academic and personal. I am as ever incredibly impressed by the courage and eloquence of those pupils who delivered a speech, doing so with real maturity and engagement. They all spoke with passion about what it means to be a pupil at Cranford and shared delight in acknowledging the successes, achievements and resilience shown in one way or another by all our pupils. Combined with the considerable talent of so many of our musically gifted pupils, with performances from the Chamber Ensemble, Senior Choir and a solo from Blossom and Lucy, the evening was a wonderful celebration of school community, and something I feel honoured to be a part of. Thank you to all the parents who attended.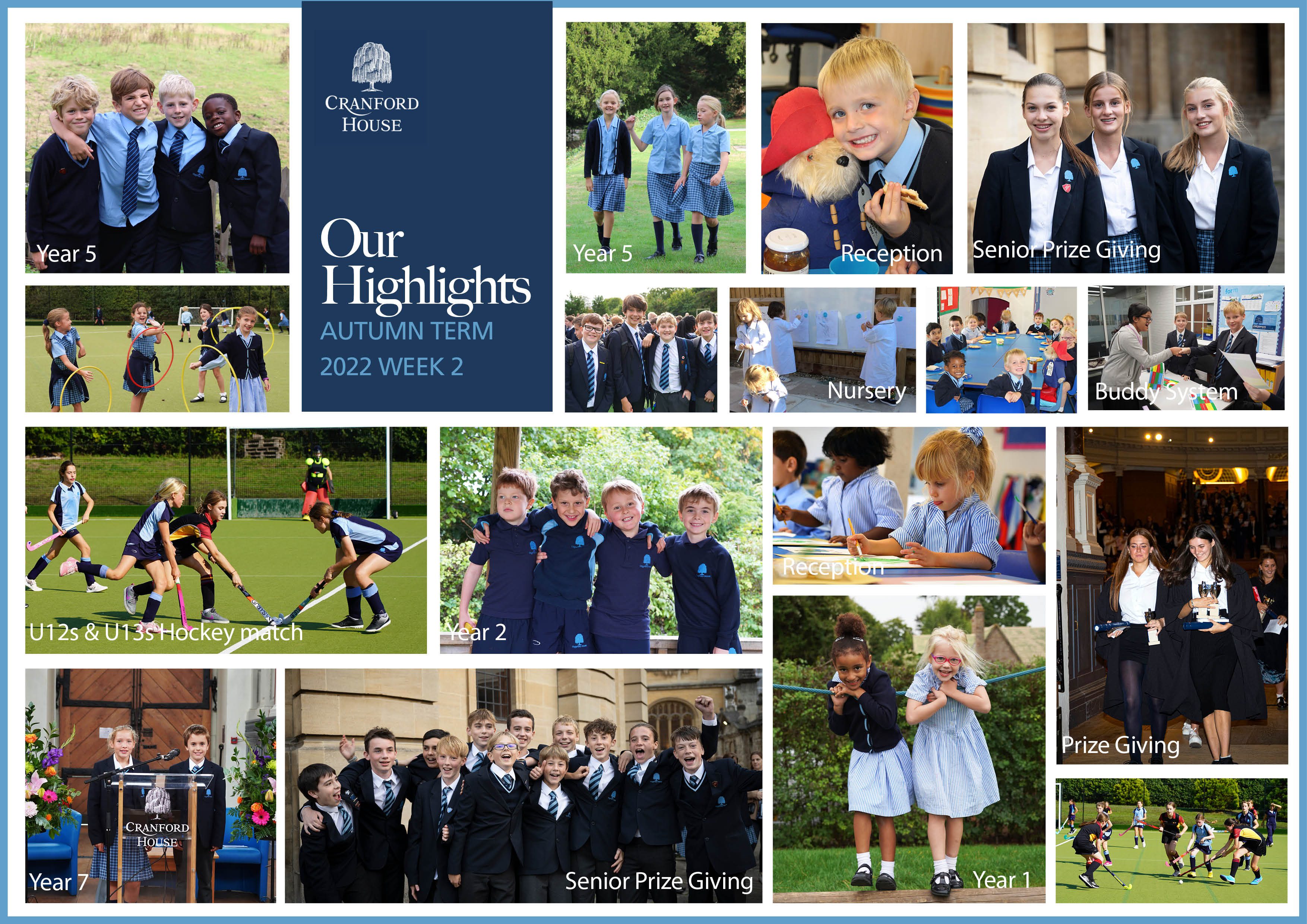 Equality, Diversity and Inclusion
Earlier in the week, pupils in Years 5-13 received training from Audrey at Diverse Educators. She explored concepts ranging from what we mean by identity and belonging, to understanding how we can be upstanders not bystanders in the face of discrimination and unkindness. One of the key ideas Audrey shared was that "it doesn't have to happen to you, for it to matter to you". A simple message for all our community, that we have a responsibility as fellow humans to stand up against inequality regardless of our own experiences and identity. There was also time to talk about why tolerance of difference is not enough, there must be understanding of difference. This allows every member of our community to feel confident and safe to be their true selves. The pupils also considered the importance of their actions, which often speak louder than words. As novelist Paulo Coehlo writes "the world is changed by your example, not by your opinion." Our pupils were, as ever, a credit to the school, demonstrating kindness, empathy, interest, generosity of spirit and a willingness to learn more about many important issues related to Equality, Diversity and Inclusion. We look forward to engaging our pupils, staff and parents in further training later in the year.
Year 5 Trip to Wallingford Museum and Castle
Year 5 kicked of the first of the many trips and visits that support the curriculum for pupils in all years, with a brand-new history topic of the Normans. Visiting Wallingford, they had exclusive entry to the Museum, where they were able to handle artefacts from around the time of William the Conqueror, as well as learn all about life in the castle during the Norman era. They then had a walking tour of the town, stopping to admire the remains of the largest Anglo-Saxon defences in Europe, before moving on to explore the castle remains. From where the moat once lay, the children were able to look up towards the motte, giving them a fabulous sense of the scale and wonder of the castle, which was once one of the most significant strongholds along the River Thames.
Monday – The State Funeral of Queen Elizabeth II
At Senior Prize Giving last night, we reflected on the values represented by Queen Elizabeth II, the example of duty, resilience and perhaps most importantly, generosity of spirit that she so wonderfully represented. Generosity of spirit continues to be our most important school value; it sits right the at the heart of school life and we enjoyed the opportunity to celebrate this together with parents last night. I hope that as we collectively take the opportunity of the Bank Holiday on Monday to share in a national moment of commemoration, celebration and memorial to a truly exceptional person, our pupils will also take a moment to reflect on the values that bind us together as a community at Cranford and the example offered by Queen Elizabeth.
With best wishes,
Dr James Raymond
Headmaster