24 June 2022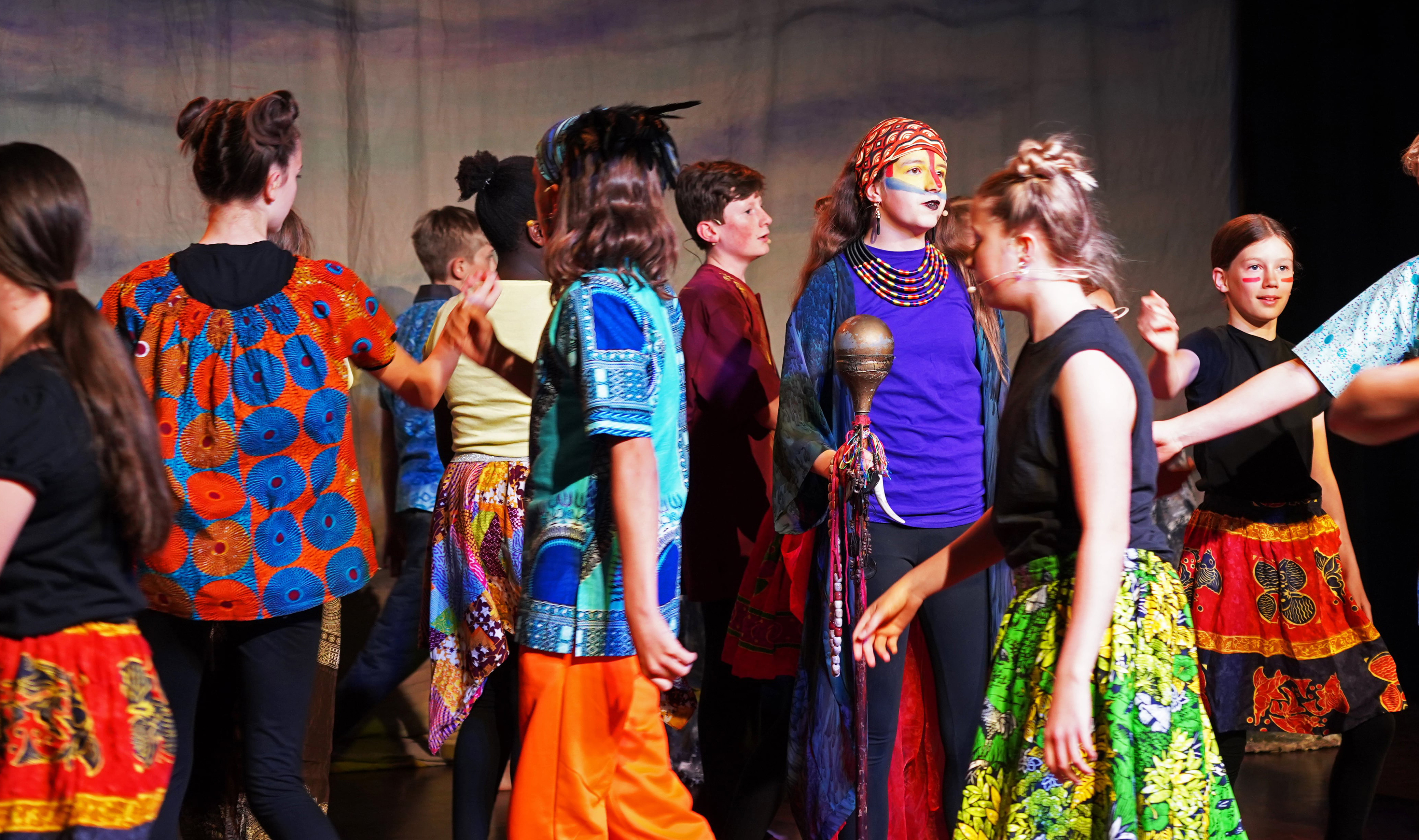 It has been a wonderful, varied, busy and simply joyful week in school and I hope this week's newsletter gives you a small glimpse of everything that has been happening in the last few days.
GCSE and A-Level Exams
I would like to start today's newsletter by congratulating all our Year 11 and Year 13 pupils, who have finally finished their GCSE and A levels! They have all worked incredibly hard and certainly deserve to enjoy the long summer ahead. They have been exceptional role models for the rest of the school and tackled their exams with maturity, focus and real support for each other.
Thank you to all the teaching team for their ongoing support of this wonderful group of young people and to the invigilators who have kept the pupils calm and focused along the way. Finally, thank you to you as parents – I'm sure many of you are as relieved as the pupils that the examinations are over and we look forward to celebrating your children's success on GCSE and A level results day!
The Lion King
One of the highlights of this week, in fact this year, was without doubt the spectacular Year 7 and 8 production of 'The Lion King'. Across three roof-raising productions, a packed Willow Theatre was swept away to the Pride Lands, as the cast animatedly retold this well-known, much-loved story. There were powerfully convincing performances from every pupil, who portrayed the individual characters with such talent and credibility, from the mangy flea-ridden hyenas to the regal pride of lions, not to mention a warthog, meerkat and hornbill with impeccable comic timing! The incredible set only served to enhance the atmosphere, supported as always by the talents of Mrs Powell, Mrs Heard and the Performing Arts department. Exceptional singing, dancing and backstage support, all ensured the delivery of a magical journey that left a smile on the face of every audience member. Thank you to all the parents for your support through the rehearsals and for coming along to watch our first ever co-ed Year 7 and 8 production!
Artsmark Gold
Staying with the Performing Arts, we were delighted this week to receive notification that school has been recognised for excellence in the Performing Arts by the Artsmark Gold award. As you may be aware Artsmark is the only creative quality standard for schools accredited by the Arts Council England. We are very proud of the achievements of our Performing Arts pupils and staff and I am sure you will join me in congratulating Mrs Powell and the wider Performing Arts team.
Model United Nations
On Tuesday, we were delighted to be joined by pupils from Crosfields and Langtree School for our Model United Nations Conference. The pupils enjoyed debating some of the world's most contested issues, employing skills of tact and diplomacy and most importantly, learning to listen to and respect the views of the other delegates. It was a very successful afternoon, and we look forward to the next one.
House Competition
Elsewhere in school the annual House competition reached a crescendo in the last week with St Nicholas grasping the House Cup in both Junior and Senior school – a school first during my time as Head! The house competition has been competitively contested all year and I am sure you will all join me in extending your congratulations to the House Captains and pupils from all the Houses who have competed and participated with such enthusiasm and sense of fair-play and House spirit all year.
Families Day
We have finished the week with a very special and successful Junior School Families Day. On behalf of the whole Junior school team I would like to extend a big thank you from the children and teachers to all of the families who were able to join us in school today. We've missed having families in school over the last two years and this term, culminating in this event today, has felt like a return to normal school life! We know that all our pupils were incredibly excited about showing you around the school and in their classrooms and all the children performed beautifully in their concerts. I lost track of the kind words from families and hope you all enjoyed today as much as we did!